Money Kings
scan news by nbbbs.com
translation by fatty2@asianfanatic.net




A chinese mag. newsarticle, its comparison amongst the various kings of money-making actors, there is Jerry & Jay from Taiwan, Andy Lau & Jacky Chan from HK & Bae Yong Jun, Rain & Jang Dang Gun from Korea. the comparison has gone intl. amongst all, Jerry makes the least, understandable as Jerry took so few projects.
also, its said that Jerry made abt NT$20 million from The Hospital (fatty2: i think it shld be talent fees plus return in investment on TH..)
*******
translated by kkla@nbbbs
2007-11-30

Nov. 30, 2007
China Times Weekly Magazine


Summary:
China Times Weekly reported that Jerry has earned a total amount of NT22.87 millions from The Hospital including talent fee and 10% bonus of profit sharing. However, Mao Liang and Yu Xiao Hui (Director Cai's wife and the producer of TH) have denied this rumor of Jerry's earning any bonus of profit sharing. After he estalished his own company, although the no. 1 goal is to earn money to maintain its operation, Jerry is very serious in choosing his work. Mao Liang indicates after putting in a lot of time and effort in filming TH, Jerry is satisified with its outcome and reputation created. He has also started his preparation work for filming Hot Shot. After he was officially announced by GTV to join the cast of HS as the first male lead, fans and drama buyers' attention was highly attracted immediately. With the cast of Yan Cheng Xu, Wu Zun, and Luo Zhi Xiang, overseas buyers started to compete for its copyright even before it started filming. Yan Cheng Xu has markets in both Japan and Korea. As soon as he agreed to join the cast, Japanese buyer immediately offered and bought it with the price of US30,000 per episode. Even Korean buyer, who rarely buys any idol dramas from TW, has bought it because of Yan Cheng Xu and the 2 other super idols' charm. The joining of Yan Cheng Xu did not just allow the broadcast company (i.e., GTV) to successfully sell the copyright, Jerry has also brought a great amount of foreign currency to TW. In both Tourist Bureau's F4 functions in April and October, only the sales of merchandise with his picture/image have already brought in over 10 millions of cash to TW. Although Yan Cheng Xu is very successful after establishing his own company, when compared to the Korean and other stars who have established their own companies, he has a lot to catch up. Therefore, a chart of some stars who have successfully established and made great profit after establishing their own companies was provided. Among the stars listed, such as Andy Lau, Jackie Chan, Jay Chou, and 3 Korean stars, Bae Yong Joon was reported as the most successful with yearly income of NT1500 millions. On the other hand, Jerry has the least income (50 millions), given that he didn't have any drama production this year.

********
posted by a1958@www.jerryyan.org

Source: http://1-apple.com.tw/apple/index.cfm?Fuseaction=Article&Sec_ID=9&ShowDate=20071128&NewsType=twapple&Loc=TP&Art_ID=30016 114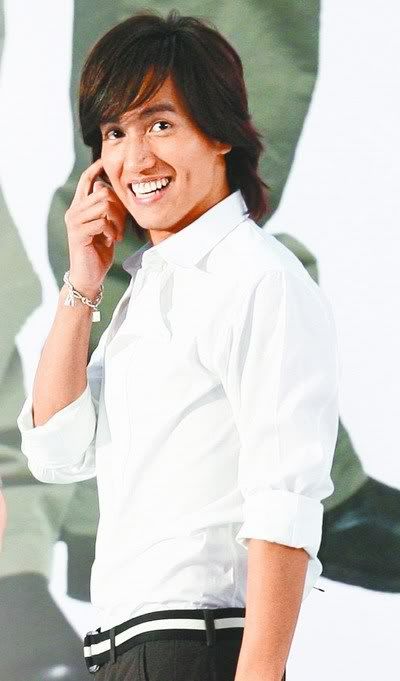 some of the gist translation from apple daily....

Jerrys number one and leading of top 5 earner in the list


Taiwan Idol male artiste 2007 Top5 earner

1. Jerry Yan
Mia jewellery, Pepsi, the mainland speak of contact lenses endorsement, and a total of about 27 million yuan
DVD video & album 10 million yuan
The Bureau of Tourism speak for 8 million yuan
Website Member income 5 million yuan
Total of 50 million yuan

2. Vic Zhou
Idol drama "here waiting for you", "delicious Relationship"
A total of about 20 million yuan
Pepsi speak for 10 million yuan
The Bureau of Tourism speak for 8 million yuan
Japanese film "bucket tea," 5 million yuan
Album, "I am not F4" 5 million yuan
Total of 48 million yuan


3. Ken Zhu
Philippines movie "Badan Island" 3 million yuan
Japan performed 10 million yuan
The Bureau of Tourism speak for 8 million yuan
"In here, and so you" 6 million yuan
Total of 27 million yuan


4. Mike He Jun Xiang
Natural beauty, truly love passwords, blue Columbia six speak, and 16 million yuan
Idol drama "»»»»Love," "Bull. Whether or not to "a total of about 4.5 million yuan
His activities at home and abroad to about 2 million yuan
Total 22.5 million yuan


5. Cheng Chang
Foreign domestic speech about 7 million yuan
Idol drama "warm mid-summer."
"Mischievous 2 kiss," a total of about 5.5 million yuan
Beverages "peacekeeping his 500" speak for a total of about 5 million yuan
Soundtrack and the surrounding merchandise about 1 million yuan
Total 18.5 million yuan
Source: "Apple" The survey collated artists brokerage firms

so proud of Jerry..even with less project..he still the top earner compare to other idols tat have lots of projects but still Jerry with his down to earth trait..not with a glamorous car..and still with the small and adequate house.
*******
2007 November 28
source: apple daily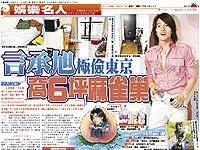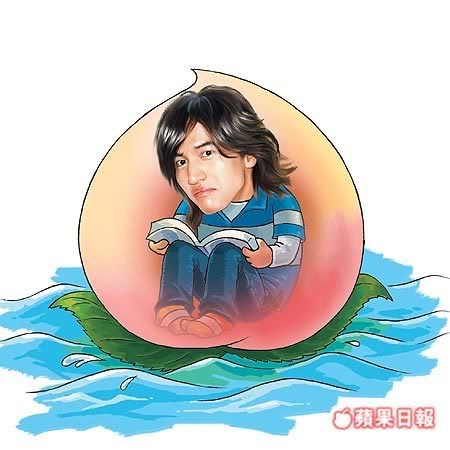 credit the gist translation to fatty2@asian fanatic.net

re the newsarticle abt Jerry's stay in Japan, its written that he has a very meaningful & fulfilling 3 months stay. as Jerry is well-known in Japan, whenever he goes to a restaurant to eat, he will be recognised, so in the end he mostly eat foods bought from convenience store .
Jerry is known for being thrifty, when he was staying in Japan, there was nothing big star abt his way of living. his agent said Jerry is not into spending on himself when it comes to material things , but dont mind spending when its abt works or on others. Jerry live like ordinary ppl when he was in Japan.
*******
translation by kkla@www.nbbbs.com

no reposting to non jerry thread/sites

Nov. 28, 2007
TW Apple Daily

Please click this link. Thanks.
http://1-apple.com.tw/apple/index.cfm?Fuse...Art_ID=30016104
kkla: Yesterday, Jerry just updated his blog with pictures of his apartment in Tokyo. Today, TW Apple Daily put the whole story on the front page of entertainment news already.

Yan Cheng Xu's secret location in Tokyo for 3 months has been exposed. Yesterday, his offiicial blog displayed pictures of this '6 Ping' (kkla: about 20 sq. m.) small home with his 'beloved transportation'. Heard that he is 'Yi Ge' in saving money, and he relied on food and drink in the convenient stores in private. His agent, Zhang Mao Liang, indicates, "He is not stingy. He paid for the travel expenses for co-workers' birthdays. He is pretty generous"

The apartment's rent was about NT30,000 per week, and it was paid by the Japanese agency.

In his blog, he wrote, "A while ago, under the agency's arrangement, I went to Tokyo taking some lessions and watching some drama performance. It had been 3 very fulfilling months." In the past, he was a dummie in computer. In order to lower the phone payment, he has great improvement in his computer knowledge, and he started to use Skype for communicating with family and friends in TW. He has also met some local friends in his language class. He adjusted pretty well.

Zhang Mao Liang indicates, "This apartment was found by the agency, about medium price. Buying a bike as he wanted to exercise" As Yan Cheng Xu has popularity in Japan, he is easily recognized when going out for meal. Therefore, due to convenience, he almost relied on food/drink in the convenient stores when needed.

Yan Cheng Xu's thrifty is well known. For some time, he travelled by motorcycle. Even he lived in Japan for a short period of time, he didn't shown any superstar's ostentation. Fans even found him wearing old shoes a lot. His agent stated, "He doesn't have high requirement in material prosperity. He likes to wear his preferred clothes repeatedly, but he is very generous in work related investment." His friend revealed after returning to ordinary life in Japan, he has realized from experiences that he needs to treasure what he is having now.

Jerry's apartment in Tokyo
rent: NT30,000 per week
food: Mainly sandwiches and lunch boxes from convenient stores
Clothing: Jeans and tees. Wore cap when going out to hide his face
Living: 6 Ping
Transportation: Bike, tram, and bus sometimes
source of information: Dramadream
*********
Jerrys latest message on the blog :
2007/11/27
source: http://www.starjerry.net/blog/?p=117
Jerrys room in Japan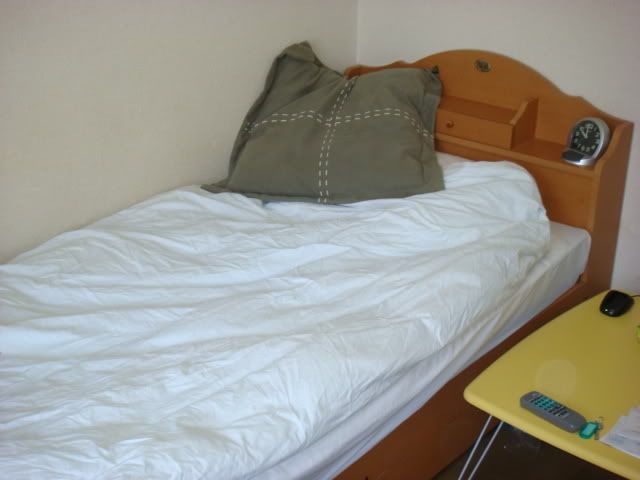 simple necessities..



his bicycle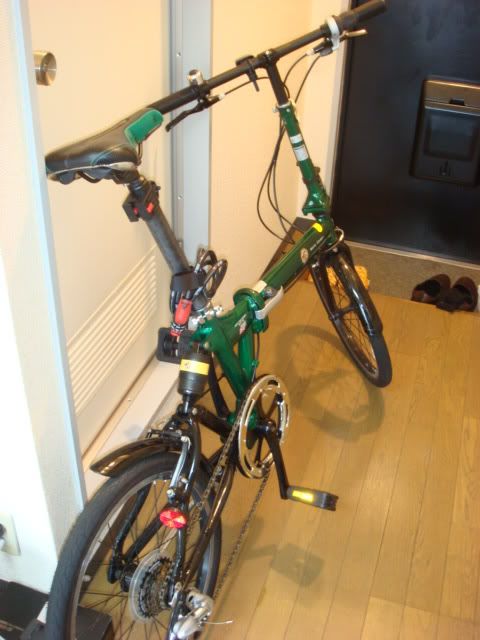 his books...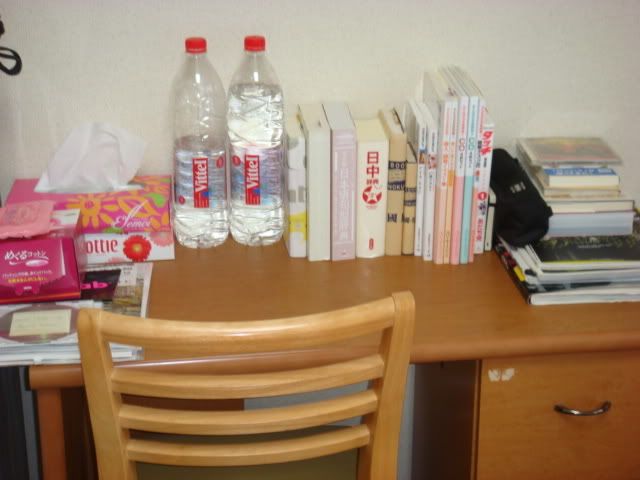 ********
F4 3rd album

credit to joycelyn@www.jerryyan.org
http://asian.cocolog-nifty.com/paradi se/20..._874f.html#more

F4: Waiting For You



http://www.sonymusic.co.jp/Music/International/Special/F4 /

2007/12/19CD in stores

CD song list:

1. Goodbye / F4 Wish To See You Closing theme song
2. No Escape / F4 Wish To See You Opening theme song
3. You Are My Only Persistence / Jerry Yan "HMV Japan The Hospital theme song"
4. Listen to Your Heart /Vanness Wu
5. Should Not / Vic Zhou
6. Love Non Stop / Ken Zhu
7. 7 Days / Vannes Wu
8. White / Vic Zhou
9. No Matter / Ken Zhu
10. I Love You / Jerry Yan

credit to chappy55@www.jerryyan.org
http://www.sonymusicshop.jp/detail.asp?ass...go ods=SICP-1657





Waiting For You (Japan Version)
~ F4
Our Price: US$28.25 [~AUD32.04]
Availability: This product is expected to release on December 19, 2007. Pre-order your copy now! at Yesasia

----------------------
The Hospital Authorized guidebook
credit to chappy55@www.jerryyan.org


Cover:
http://img408.imageshack.us/img408/84/0img0050qa1.jpg